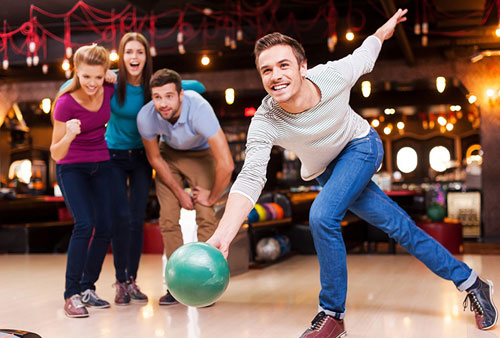 Planet Entertainment Centre
The Planet is a fantastic all weather entertainment centre located within 10 minutes walk of Ennis Town centre. There is something for all the family including Ten pin Bowling, Tumble Towers Soft Play, Laser Tag, Astro turf pitches, Snooker & Pool Tables and a wide range of Air hockey tables and Video pursuits. Open 7 days a week serving hot snacks, Tea, Coffees and refreshments. Call us at 065-6866777 and book in for some fun! www.planetennis.ie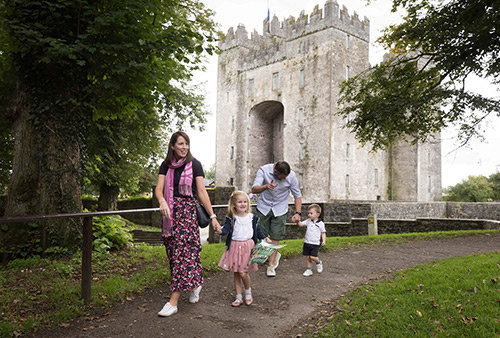 Bunratty Castle & Folk Park
Experience a window on Ireland's past by exploring the acclaimed 15th century Bunratty Castle and the 19th century Bunratty Folk Park. Visit this majestic castle containing 15th & 16th Century furnishing, tapestries and works of art. The restored village will enchant both young and old with a glimpse into life of the 19th century village street, rural farmhouses and folk park. bunrattycastle.ie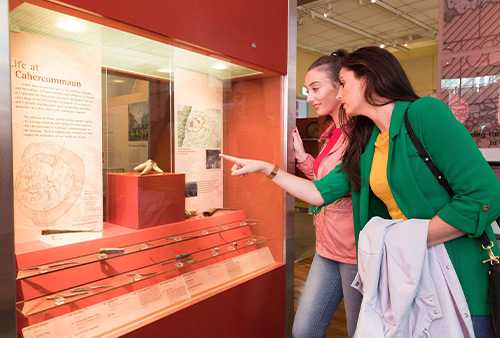 The Riches of Clare exhibition at Clare Museum tells the history of the county over a period of 6,000 years using authentic artefacts, colourful text panels and audio-visual presentations. The exhibition is divided into the themes of Earth, Power, Faith, Water and Energy and includes a large collection of objects on loan from the National Museum of Ireland making a visit to Clare Museum an essential introduction whole county. Admission is free with ample car parking and free coach parking beside the museum. Large groups should book in advance. clarelibrary.ie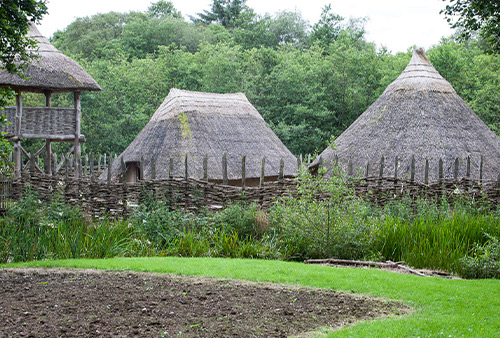 Follow in the footsteps of the fascinating Celts in Ireland and the many advances they brought about in Irish society at that time. Craggaunowen is Ireland's original award winning Pre-Historic Park, offering the Living Past Experience. Explore the Crannogs, St Brendans boat and the 16th century Craggaunowen castle. craggaunowen.ie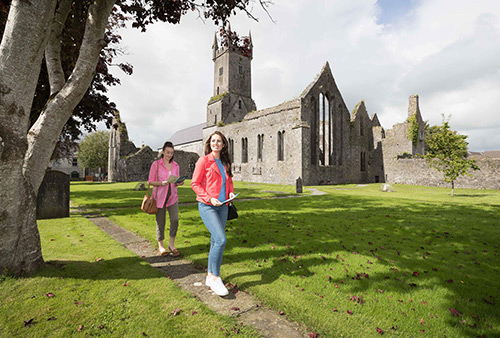 The O'Briens of Thomond, who once ruled north Munster, founded this medieval Franciscan friary. By 1375 the Friary had grown into quite a large foundation with 600 pupils and 350 friars. The new friary church was officially opened on 11 June 1892 and is now the Novitiate house for the Irish and British Provinces of the Franciscans. It is here among the people of Ennis that the future generation of Franciscans is being formed. heritageireland.ie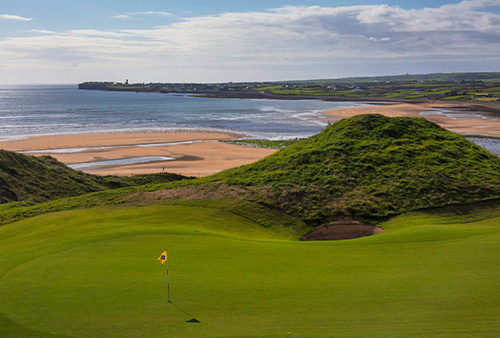 Clare is home to the finest golf clubs in Ireland. Starting with Ennis Golf Club is an immaculately manicured 18-hole, Par 70, parkland course. Woodstock Golf & Country Club is an 18 Hole Parkland course, situated outside Ennis on the N 85 Lahinch road, the course is built on 155 acres of land, and the feature holes are 7th & 8th where water comes into play.
Lahinch Golf Club Founded in 1892 this course is one of the premier links in Ireland. Consisting of two 18 hole courses is home to the annual South of Ireland Championship.
Designed by Ron Kirby and JB Carr, Dromoland golf course presents challenges and thrills for golfers of all abilities.
Clare Abbey
Clare Abbey was the first, largest and most important Augustinian house in Clare, founded in 1189. It is situated on an elevated site beside the River Fergus. Despite a turbulent history, the abbey remained in use until the 17th century. A number of later additions to the body of the abbey survive as well as later buildings. There are a number of interesting sculptural features for the observant visitor.
The Burren & Cliffs of Moher
Whatever your interest, from archaeology to adventure, from geology to botany, there is something at the Burren and Cliffs of Moher Geopark that will stop you in your tracks. The best way to explore the Geopark is to take the time to sensitively wander – by foot or on bicycle. Get up close to nature. Immerse yourself in rich heritage. Discover the local culture. visit www.burrengeopark.ie for great ideas.